From my Royal Copley Collection these items are For Sale!
I have Royal Copley that is extra pieces and my shelf space is limited.
I'm offering some of these pieces for safe to other collectors and interested persons. I have sold a number of pieces on the ebay auction on the internet, but these only get a small amount of time for exposure for those who are busy and may miss them I have this page. I'm not auctioning these pieces, but simply have them for sale at the price I believe is customary and fair.
Buyer pays item price, postage, and insurance. I do not charge handling fees. International rates may be higher. Personal checks may be held for clearance. Items will be properly packaged. Thank you for looking at my WebSites.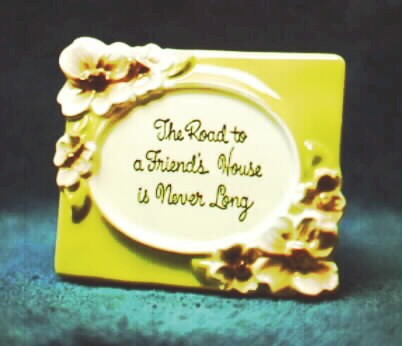 Royal Copley Dogwood Oval Planter is 3 ½ inches high. It is just like as pictured in Wolf book, Volume II, page 67 and it says, "The Road to a Friends House is Never Long". I'm happy to report that it is in MINT CONDITION and looks like it is brand new. There are no chips, scratchs and/or missing paint or glaze. It is very hard to find this piece in such excellent conditon.

ASKING $22.00 -- This is SOLD!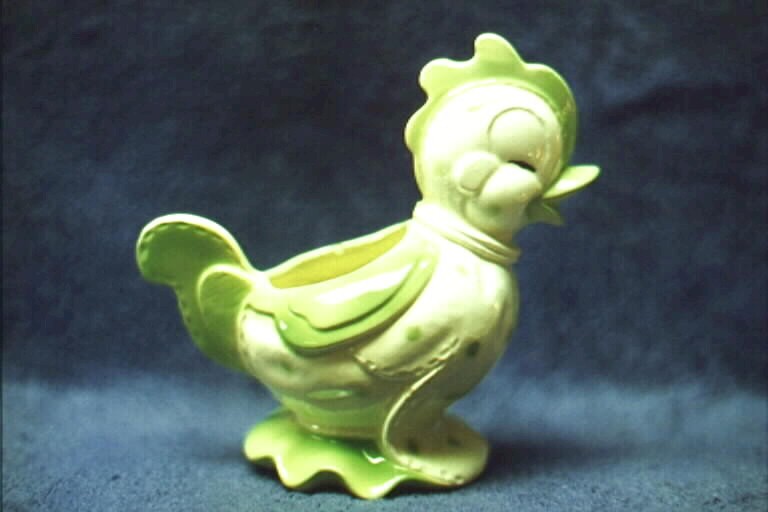 Stuffed Animal Duck Planter is very RARE!
This item is exremely hard to find. Looks very good on the shelf. I have duplicate and must make room so this one must go. The colors look bright. It is shown in Wolf's Book, Volume II, and page 89. There are no hairline cracks. There is some crazing which is typcial of Royal Copely; it verily shows. It unfortunately does have small pin-head sized nicks on inside the rim, edge of left wing and on the right side.
ASKING $25.00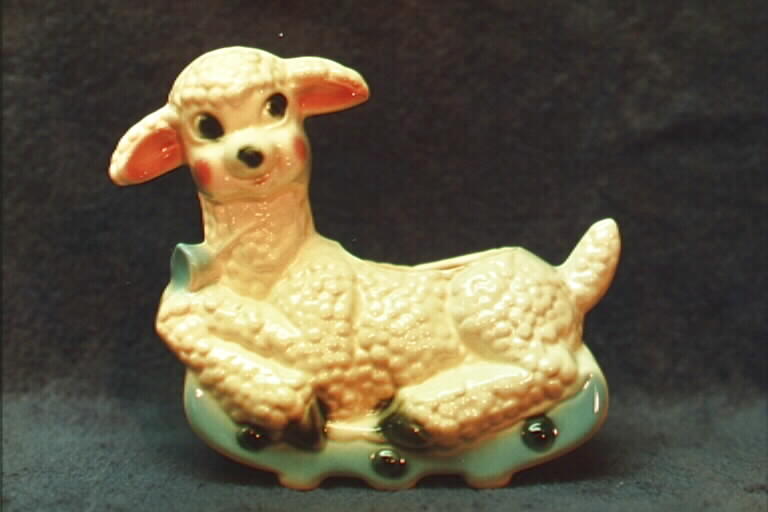 Lamb on a Sled Planter is Somewhat RARE!

++++ MINT CONDITION ++++

This item is exremely hard to find. Most collectors seek this piece as it has been thought to be Royal Copley. There are absolutely no flaws or even crazing on this item. They are very hard to find and so this is considered a rare item.

ASKING $45.00

This page has been viewed

times since 28 November 2004.